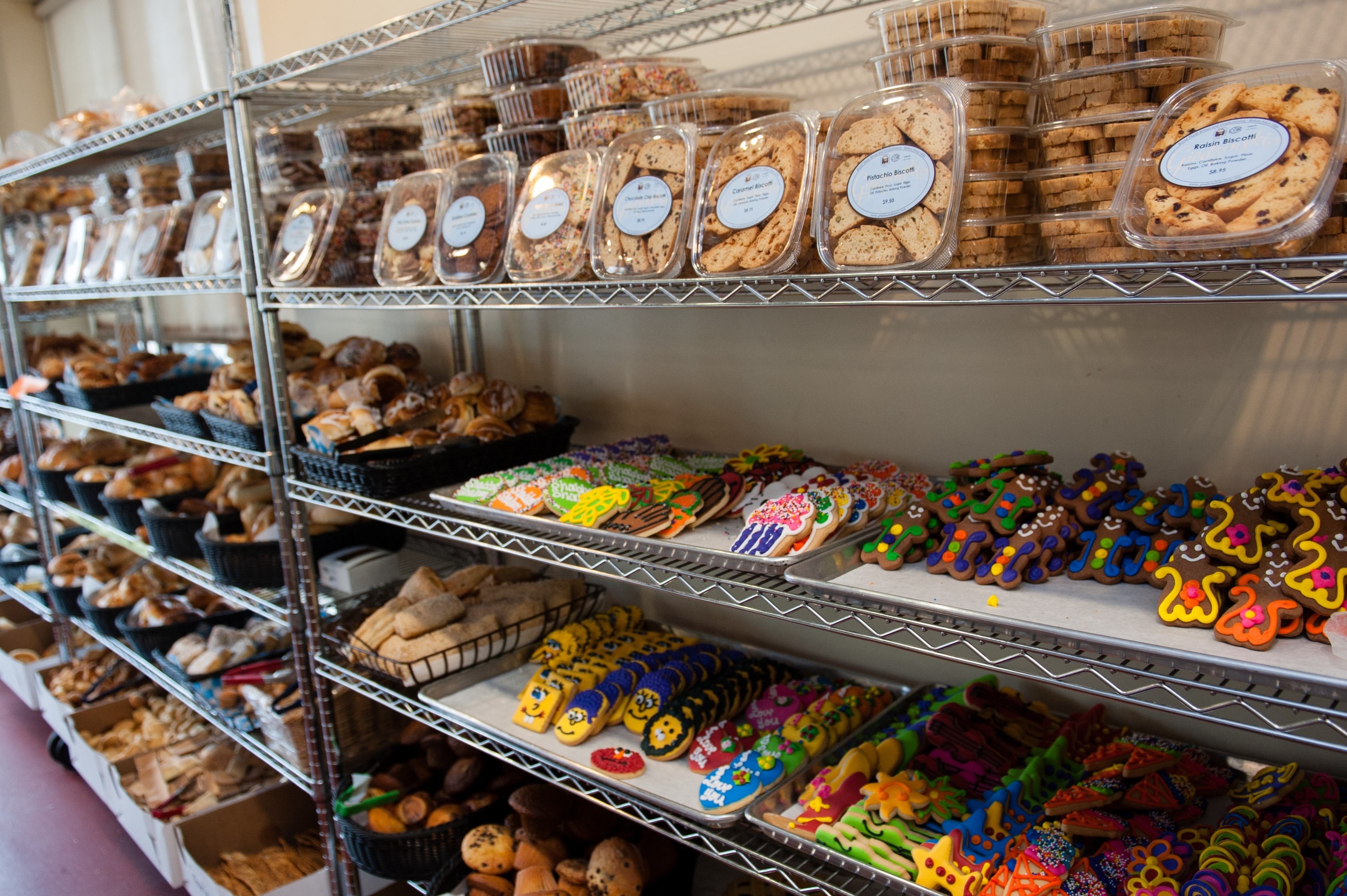 About Us
If you thought Grodzinski was just a bakery, think again! We can prepare vegetarian sandwiches, meat sandwiches, dairy sandwiches and even vegan options. All of these items can come in a wide variety of breads, buns and wraps . But that's not all! Grodzinski does catering as well. We use only fresh and natural ingredients, with no artificial preservatives.
Grodzinski Bakery is Nut Free in BOTH of our locations.
Once upon a time Grodzinski products were only available in Grodzinski Stores, but now all that has changed. When you travel and customs won't let you take food for the plane, relax, Grodzinski is there! Our food is available at ten locations throughout Terminals 1 & 3 at Toronto Pearson Airport.
Click "Locations & Hours" for more details about the Airport. When you drive around Toronto and want something Kosher to eat, relax, Grodzinski is there! You can find us at many Second Cup locations throughout Downtown Toronto, North York, and in Thornhill. Click "Locations & Hours" for more details. So whether it's Challot and Cakes for Shabbat, sandwich platters and coffee for breakfast, or meat sandwiches for that business lunch, Grodzinski has it covered! We deliver everywhere! Call us at 416 789-0785 / 905-882-1350 or email us at [email protected], and leave the rest to us.