Wedding Cake #49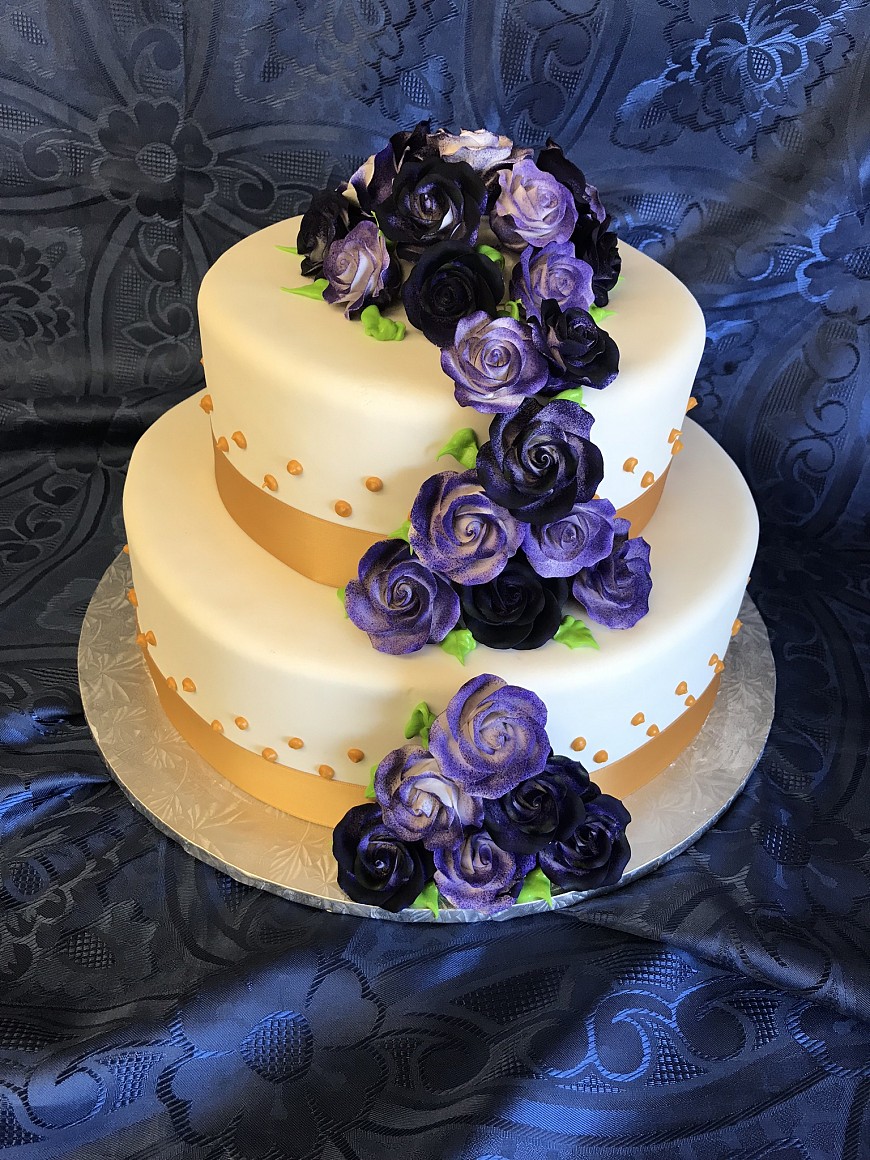 Wedding Cakes are available in the following sponges and mousses:
White Sponge, Chocolate Cake, Strawberry Shortcake, Blueberry Shortcake, Half & Half (Chocolate & Vanilla Sponge), Lemon Poppy.
Lemon Mousse, Raspberry Mousse, Lime Mousse, Chocolate Mousse Cake, Banana Chocolate Chip Cake, Carrot Cake.
Other sponges and fillings are available on request.